Culberson, Hamilton hold commanding leads; Hawley, Dixon, Ferdinando ahead as ballot canvasing in Cecil County begins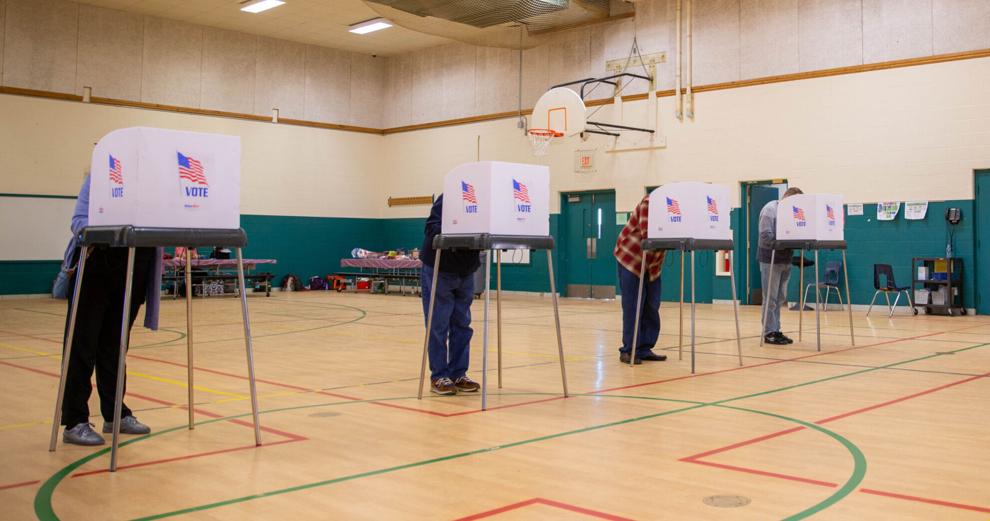 ELKTON — Election Day for the Maryland 2022 General Midterm Elections is now officially over. Over 1.5 million Marylanders voted in this year's election with over 25 thousand of those 1.5 million being voters from Cecil County.
Of the 70,327 eligible voters in Cecil County, 27,048 cast a ballot in this election.
"We always want a higher turnout but this year was phenomenal," said the Director of the Cecil County Board of Elections Doug Walker. "We had a lot of long lines of voters at polling places so the turnout was tremendous."
In the County Council races for District 2, 3 and 4, the numbers look like a landslide. While both write-in candidates are currently logged as having 0 votes – this is temporary. Write-in votes will be manually counted during the first mail-in ballot canvas Thursday, Nov. 10 and will be updated accordingly.
As for counted council votes, Rebecca Hamilton, after defeating Bill Coutz for District 2 representative in the Primary, has 18,738 votes. District 4 incumbent Donna Culberson has 18,009 votes and Councilman Al Miller – despite running unopposed – amassed 21,264 votes.
Walker confirmed that at least several hundred votes are outstanding, with a yet undetermined final amount. However, it appears unlikely that the outstanding votes will be enough to change the current results.
"I may not win but I am proud," said District 2 write-in candidate Joyce Bowlsbey. "We called attention to the issues that we see today and that is transparency and county spending which I think the people are now more aware of."
Bowlsbey noted that she never planned to win the election and her only reason for running was to draw public attention to issues she, a former Cecil County Council president, sees within the county government. Unlike Bowlsbey, District 4 candidate Phyllis Kilby is disappointed the results.
"I thought we would have made a better showing so I am disappointed," said Kilby. "We got issues out to the public and we tried really hard and we had a ton of support and you can not put a value on that so I thank everyone and hopefully the kind of support I received transfers into people being aware of what is going on and asking questions and, in a few years, mounting a campaign that changes things in the county."
Hamilton and Culberson could not be reached for comment prior to press time.
Another notable race in Cecil County were the Districts 3, 4 and 5 seats on the Board of Education (BOE), where challenger Renee Dixon currently leads District 4 incumbent William Malesh by over 6,500 votes – contesting Malesh's goal of becoming the first BOE member to serve three terms in the history of Cecil County. Similarly, incumbent Diana Hawley having a lead of 4,063 votes over her District 5 challenger, Russ Johnson.
In the race for District 3, Joe Ferdinando leads Justin Vest by just 3.34 percent. Ferdinando has 10,719 votes and Vest at 10,018 votes – a 701 vote difference.
Although voters in Cecil County heavily favored candidate Dan Cox for Governor, giving him 17,823 votes and Wes Moore 8,026, Moore defeated Cox overall by over 300,000 votes with the race being called Tuesday evening by the Associated Press.
As of press time Thursday, Wes Moore has 909,369 votes and Dan Cox has 562,949 with the absence of some mail-in, some election day, some early voting and all provisional ballots to be counted.
On the topic of state officials, District 1 Congressional Representative incumbent, Andy Harris defeated challenger Heather Mizeur by over 50,000 votes – securing his seventh consecutive term. Harris currently has 141,659 votes and Mizeur currently has 87,745 with Cecil County voters contributing over 17,000 votes in favor of Harris and 8,352 votes to Mizeur.
On this year's ballot, voters had the opportunity to vote for or against five Maryland constitutional amendments. All five of the amendments currently have more "for" votes, than "against" votes. Question 1 regarding the name changes of the courts in Maryland has a difference of over 600,000 more "for" votes than "against" votes.
Question 2 regarding eligibility requirements to serve as a senator or delegate in Maryland currently has 1,268,639 votes in favor of the amendment- a 1,116,112 lead over those against the amendment. Question 3 regarding parameters needed for jury trial does not currently have as wide of a difference in votes with the "for" vote leading the "against" vote by a difference of 322,177 votes.
The most popular amendment on this year's ballot, Question 4 regarding the legalization of marijuana, has been deemed as "passed" by the Associated press with the "for" vote having 967,471 votes and the "against" vote having 508,319 votes- a 459,152 vote difference.
Question 5 regarding judges of the Orphans' Court in Howard County sits in an identical position as Question 3 with a vote difference in the 300,000s at a 382,356 vote difference with the "for" vote leading the "against" vote.
As of press time, Cecil County has an undetermined amount of ballots to be counted – primarily mail-in and provisional ballots. All Cecil County numbers listed above are of current counts consisting of early in-person votes and in-person election day votes.
The Cecil County Board of Elections will canvas 2,500 mail in ballots Thursday, Nov. 10. The provisional ballot canvas will be Wednesday, Nov 16 at 10:00 a.m. in the Elk Room of the Cecil County Administration Building. The second mail-in ballot canvas will take place Friday, Nov. 18 at 10:00 a.m. in the Elk Room of the Cecil County Administration Building with the certification of all ballots following that evening.
"We are trying to get through and get done canvassing accurately and timely," said Walker. "The multi-page ballot makes the canvas longer than the one page ballot we had in the primaries."