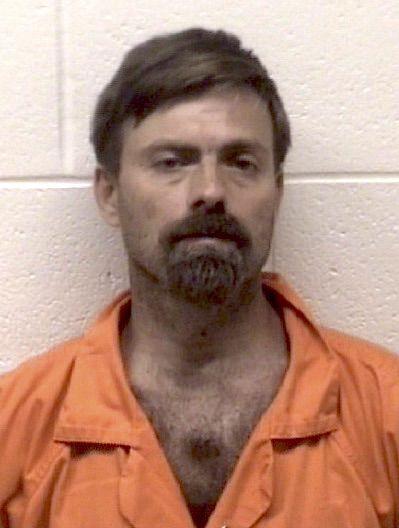 ELKTON — A man who tried to rape his next-door neighbor last summer inside her Cecil County home — as she was getting lemonade after inviting him onto her screened-in porch — received a five-year prison term Tuesday as part of a sentence in which he also must register as a convicted sex offender for the rest of his life.
Cecil County Circuit Court Administrative Judge Keith A. Baynes imposed a 12-year sentence on the defendant, Donald Lee Todd, 43, for attempted second-degree rape and then suspended seven years of it. Baynes also imposed a concurrent six-month sentence on Todd for a related second-degree assault conviction.
Todd had pleaded guilty to those two offense in February, as part of plea deal in which prosecutors later dropped 10 related charges against Todd, including first-degree rape, false imprisonment and home invasion.
He will serve his five-year term in a Maryland Department of Corrections prison. The judge gave Todd credit for 362 days that he had served in the Cecil County Detention Center without bond since his arrest, which occurred shortly after the July 2019 the incident.
Baynes ordered Todd to register as a convicted sex offender for the rest of his life, allowing law enforcement officers to routinely monitor him in person and citizens to keep tabs on his current address through the online sex offender registry.
In addition, the judge ordered Todd to serve five years of supervised probation after completing his five-year term. Baynes listed mental health counseling and alcohol and drug treatment as some of Todd's probation conditions.
Moments before Baynes imposed the sentence and outlined the supervised probation conditions, the defense had maintained that Todd's excessive intoxication on the night of the incident impaired his judgment and drove his criminal actions.
"Had it not been for that (severe intoxication), he would not be before this court," Todd's defense lawyer, William C. Brennan, who practices with a Greenbelt-based law firm, told Baynes.
Brennan also proffered that, because of his client's intoxication, which purportedly had been exacerbated by mixing alcohol with his prescription medication, Todd misconstrued the intent of the victim's invitation to him to sit with her on her screened-in porch.
Leading up to the attempted rape
During Tuesday's sentence hearing, after Brennan had called him as a defense witness, Robert Petrella, 82, provided background relating to the events leading up to the victim inviting Todd to her adjacent home shortly before midnight on July 25, 2019.
Petrella explained that, at the time of the incident, Todd had been living with him for about three years at his residence, where he had his own bedroom, and that Todd had successfully battled his alcoholism — save for two setbacks — during that time.
Within that time span, according to Petrella, he had seen Todd drunk only twice — the first time, early on, when the alcohol made Todd "giddy," and the second time, on July 25, 2019, when Todd's inebriation made him withdrawn and ill-looking.
Worried about Todd's condition that night, Petrella called 911, prompting an ambulance crew and Cecil County Sheriff's Office deputies to respond to their residence with emergency lights flashing on their vehicles, he said. Much to Petrella's chagrin, paramedics concluded that "the solution" was for Todd to "go to bed," sleep it off, in other words, after examining him, he added.
Todd agreed to go to bed, but he wanted to smoke a cigarette in the driveway outside the residence first, according to Petrella.
The next-door neighbor saw Todd outside and invited him over to her attached, screened-in porch — because she wanted to talk to him about the reason law enforcement officers and paramedics had been at his home earlier that night, Petrella reported, relaying what he had learned after the fact.
Within moments after Todd walked over to that porch, the 56-year-old woman went into her residence to get them some lemonade, and Todd quickly followed her inside the dwelling, according to charging documents.
The attempted rape
Todd grabbed the woman from behind, forced her onto a couch, pulled down her pants and underwear, took off his pants and underwear and attempted to rape her, police said. All the while, police added, the woman tried to push Todd away and yelled numerous times for him to stop.
The woman's 56-year-old housemate returned home during the attack, according to court records.
At first, after seeing Todd and the woman together on the couch, the housemate walked onto the porch to give them privacy, court records show.
Several seconds later, however, the housemate heard the victim yelling for Todd to stop, and she went back into the house to help the victim, according to court records.
Both women yelled at Todd, now standing, to leave the residence, but he would not do so at first, police said. Todd eventually left the house, but he immediately turned around and tried to reenter the residence to retrieve his cell phone and cigarettes, police added.
The women tried to push Todd away, as he attempted to force his way back into the residence, according to court records. At one point, Todd grabbed the attempted-rape victim's housemate by the arm and punched her in the face, as she was trying to push him out the doorway, court records show.
Todd's housemate, Petrella, heard the commotion, prompting him to come to his next-door neighbor's porch, pull Todd away and lead him back to their adjacent residence, according to court records.
The lead investigator, CCSO Sr. Deputy Jeffrey Wathne, took evidence photos of abrasions and other marks on the attempted-rape victim's arms, in addition to her housemate's face, where Todd had punched her, police said.
Wathne also photographed the couch and the clothing that Todd had forcibly removed from the victim, police added.
In addition, Wathne interviewed both women and Todd's housemate, all of whom gave similar accounts concerning the portions of the incident that they witnessed, police reported. Todd's housemate told investigators that he could hear the women screaming at Todd to get out of their house, as he was heading next door to escort Todd home, according to police.
Investigators arrested Todd at his residence shortly after the incident, court records show.
Some three and a half hours after the incident, Todd maintained during a police interview that he and his next-door neighbor had consensual sex after she had invited him over to her home, according to court records, which also indicate that Todd denied punching the woman's housemate in the face.
Recommended sentences
Maintaining that his client's severe intoxication on the night of the incident should be considered a mitigating factor, Brennan asked the judge to give Todd a one-year jail term.
Brennan explained that his requested sentence would fall at the bottom of state sentencing guidelines, which called for a penalty of one to six years of active incarceration for Todd. State sentencing guidelines are based on a defendant's criminal record and other factors.
Deputy State's Attorney Patricia Fitzgerald, however, sought a penalty at the top of those guidelines — specifically recommending that the judge impose a 20-year sentence on Todd for his attempted second-degree rape conviction and then suspend 14 years of it, leaving Todd with a six-year term. Fitzgerald also asked for a concurrent six-month sentence for Todd's second-degree assault conviction relating to the attempted-rape victim's housemate.
Fitzgerald reported that Todd has a "domestic violence conviction" on his criminal record, which is relatively short.
The prosecutor rejected Brennan's assertion that Todd's intoxication propelled him in the attempted rape of his next-door neighbor, commenting to the judge, "Alcohol is not a defense."
Fitzgerald also refuted Brennan's contention that Todd's high level of inebriation caused Todd to misread the reason that his next-door neighbor had invited him over to her place.
"It sickens me that it was even brought up," Fitzgerald told Baynes, before emphasizing, "She (the victim) has a right to feel safe in her home."
The attempted-rape victim was not present in the courtroom during Todd's sentencing, although she had expressed her intention to attend the proceeding during a phone conversation with Fitzgerald on Friday. The prosecutor suggested that the victim changed her mind because, given the psychological damage caused by the attack, she never wants to see Todd again.
Todd apologizes
Clad in a black-and-white striped CCDC inmate uniform, Todd expressed contrition while addressing the judge moments before sentencing.
"I apologize for any trauma I caused her and her family. I sincerely apologize and ask for their forgiveness," Todd said.
Then Todd blamed his intoxication for the rape that he attempted to commit on his next-door neighbor shortly before midnight on July 25, 2019 and acknowledged that he needs help dealing with his alcoholism.
"What transpired that night wouldn't have happened if I had not been drinking," Todd told the judge.