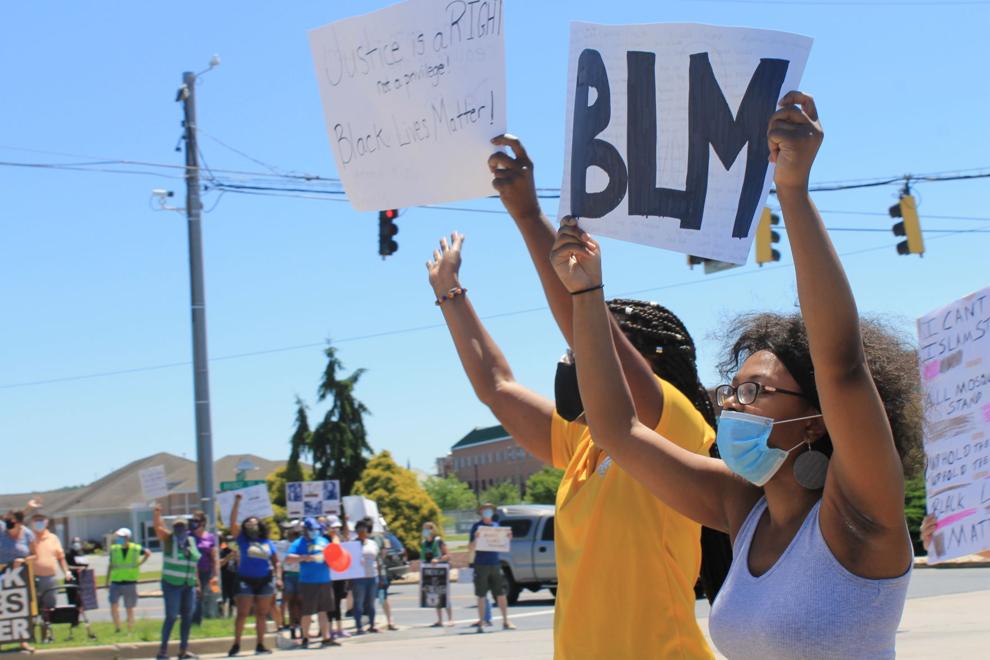 RISING SUN — Among the new laws taking effect in Maryland Friday is one which eliminates the Law Enforcement Officer's Bill of Rights (LEOBR) and replaces it with The Police Reform and Accountability Act of 2021. The change comes with two review boards, requirements for regular psychological exams and extra costs for these agencies.
"It's going to be very challenging," said James Just, Chief of Police for North East. "Everyone is scrambling to get the manpower together and get the funding."
Meanwhile, Christine Givens, president and co-founder of Cecil Solidarity, calls the law a win for the grassroots civil rights organization.
"It holds bad police accountable and lifts up the good ones," Givens said. "This is real police accountability. When misconduct takes place we will have these complaints open to the public."
Francis "Chip" Peterson, Rising Sun Chief of Police, told the mayor and commissioners Tuesday night that it will cost as much as $600 for each officer to go through that new psychological review every two years. Rising Sun has a handful of uniformed officers. Larger agencies — such as the Elkton Police Department and Cecil County Sheriff's Office face a larger challenge to pay for its staff due to this mandate.
The law, which was signed in May, requires Cecil County Executive Danielle Hornberger to establish a Police Accountability Board and a Police Disciplinary Board. Any officer-involved shooting or line of duty death is now to be reviewed by the Maryland Attorney General's Office.
"This isn't about being anti-police," Givens said. "This is about independent oversight, which is essential and critical.
She likes that police can no longer have their records expunged and hide allegations.
"We'll be able to see patterns of behavior and patterns of misconduct and real police acting with integrity can be spotted," Givens said. "At the end of the day we want people, especially people of color, to come out alive," she said.
However the chiefs are upset about the loss of the LEOBR. These are considered protective clauses for officers, which provide procedural safeguards during the process of an arrest, investigation or interrogation. Maryland was the first state to enact a LEOBR in 1974 and is the first to repeal the legislation.
"It's far-reaching; over-reaching when you look at the rights of the people behind the badge," Peterson said, adding those boards do not allow for town input. "That concerns me. We need to look into that."
"I believe there needs to be accountability," Just said. "We have great officers that work in our county ... and I don't see it as a problem for us."
However, Just said the new law allows for anonymous complaints and requires that every complaint be reported and reviewed by the accountability board.
"It would be wise for all the municipalities to start putting aside funds for the psychological exams and the potential for citizen complaints," Just said.
There are also requirements for training in use of less lethal force, be equipped with less-lethal weapons and be prohibited from shooting "at a certain vehicle under certain circumstances."
Chokeholds, neck holds and other restraint maneuvers are prohibited under the new law and language in the law also requires other officers to intervene if such maneuvers are witnessed.
Agencies are required to have written policies for de-escalation of force and penalties in house for knowingly and willfully violating provisions of the act.
For Givens and the 2,500 members of Cecil Solidarity that's important language in the new law, especially after the deaths of George Floyd, Philando Castille, Breonna Taylor and others at the hands of law enforcement.
"This puts us one step closer to the protection we deserve like everyone else," she said, adding "we should not be subjected to mistakes or misconduct."
"It's not perfect but it's a step in the right direction," she said.
With the new law officers can be suspended with pay throughout an investigation, meaning they are on the payroll but off the street.
"If the officer appeals it can go on for a year or two," Just said.
It would require towns to operate with one fewer officer or pay for two, with one being out of service.
"That would be terrible," Just said.
Peterson said the anonymous reporting element also opens the door to abuse of the purpose of the clause.
"You'll find domestic complaints are going to soar," he said.
It would force agencies to shift manpower and resources to cover the additional requirements.
Also in the act is the prohibition of acquiring military equipment. There are also extra layers of reporting on the use of SWAT and other tactical teams.